Who is Estleman?
Interested in more about the
man behind the words?
CLICK
What does
Estleman write?
MYSTERIES
AMOS WALKER SERIES
VALENTINO SERIES
PETER MACKLIN SERIES
DETROIT CRIME SERIES
OTHER CRIME FICTION
WESTERNS
PAGE MURDOCK SERIES
STAND-ALONE HISTORICAL
WESTERNS
OTHER WORKS
NONFICTION
What else can be found on this site?
AWARDS
LIST OF WHAT WON WHICH
BOOKS
COMPREHENSIVE LIST
SPATTERS
BITS & PIECES
[ news ]
Estleman awarded for Lifetime Achievement by
The Arts Alliance of Ann Arbor, Michigan


The Lifetime Achievement Medal is presented to an individual in recognition
of a lifetime of outstanding contributions and achievements within his or her field of arts,
creativity, science or humanities in Washtenaw County, nationally and internationally.
The event took place in January 2016.
Estleman's bibliomystery,
"The Book Club,"
is available at The Mysterious Bookshop and is a Mysterious Bookshop Original Short Story.


"The Book Club" is about the murder of a wealthy book collector and the elderly
bookshop owner who solves the crime.

Click here for the limited hardcover version (signed and numbered)
and, here for the paperback version


---
[ new books ]
February 2017
THE LIONESS IS THE HUNTER
[ From Forge Books ]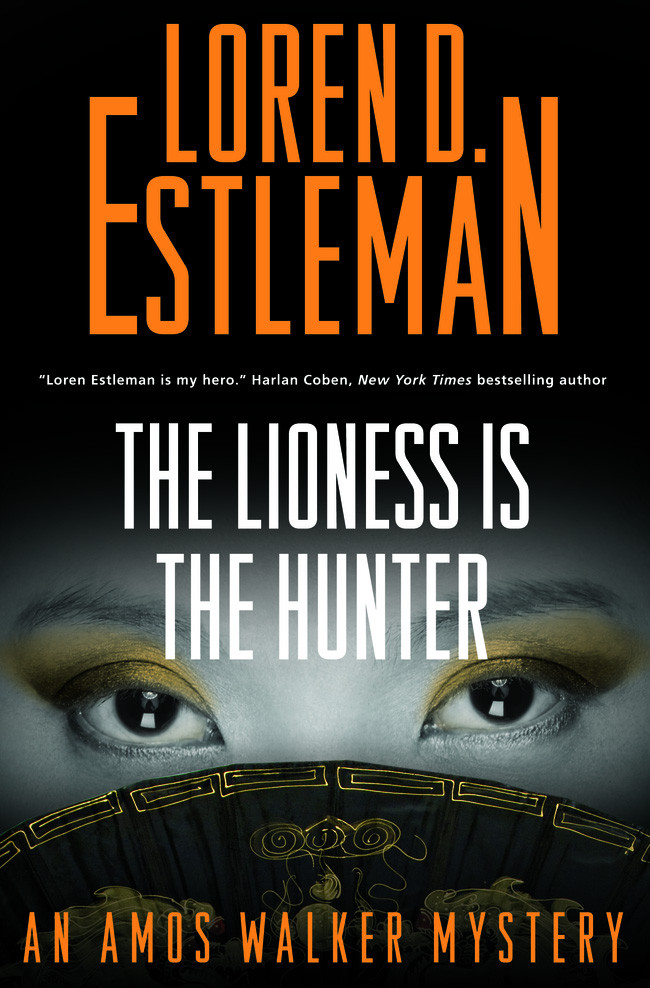 Detroit entrepreneur Carl Fannon hires Walker to trace Emil Haas, his partner, whose sudden disappearance has jeopardized their firm's plans to purchase the historic Sentinel Building. Almost immediately, the missing man shows up and asks the detective to meet him in the empty Sentinel to discuss a top-secret concern. Walker complies, only to find not Haas, but Fannon's suffocated corpse locked in a basement vault.
When Gwendolyn Haas, the partner's adult daughter, enters the picture, the client number rises to three, including one missing and one murdered. But the worst is yet to come: Emil Haas's "concern" is that Fannon's been buying up depressed real estate on behalf of Charlotte Sing, the international fugitive Walker knows only too well as Madam Sing. Madam Sing is believed to have been executed in Asia for capital crimes without number, but instead may be engaged in rebuilding her fortune to relaunch her assault on civilization.
---
December 2016

BRAZEN
A Valentino Mystery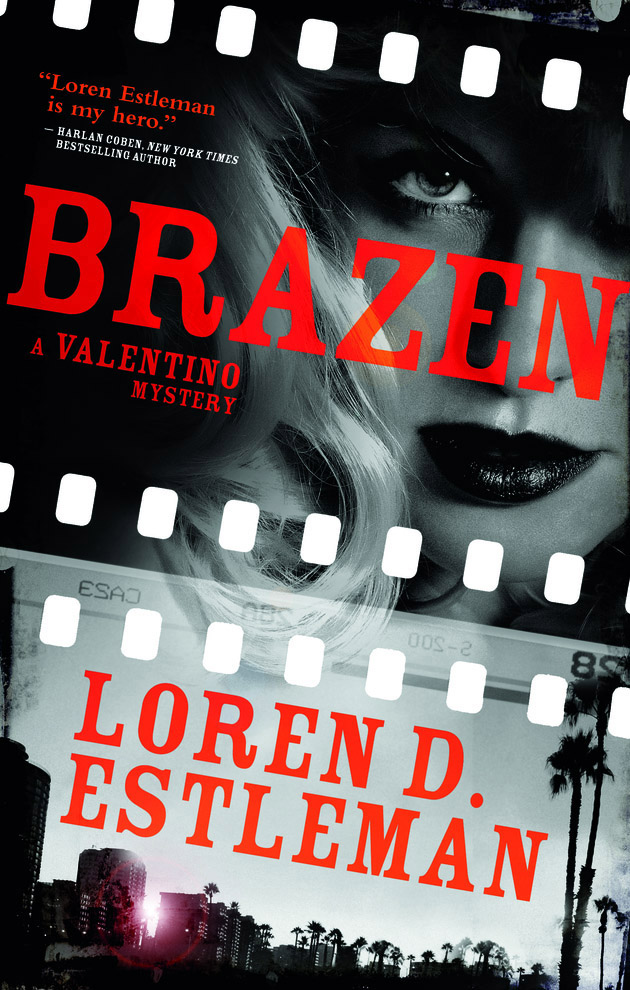 [ From Forge Books ]
A killer is reenacting the deaths of Hollywood's blond bombshells,
and Valentino must stop him before it's too late.
UCLA film archivist and sometime film detective Valentino doesn't take friend and former actress Beata Limerick very seriously when she tells him that she quit acting because of the curse on blond actresses. Marilyn Monroe, Jayne Mansfield, Thelma Todd, Sharon Tate… they all had more fun, but none of them made it out of the business alive, and she wasn't taking any chances. But when Valentino finds Beata's body staged the way Monroe was found, he knows Limerick's death was no accident.
Police detective Ray Padilla doesn't quite suspect Valentino is the killer, but he can't let him off that easy. When another washed-up actress is killed, the crime scene a copy of Thelma Todd's last moments, Padilla enlists Valentino's help in catching a serial killer of doomed blondes before he can strike again.
---
May 2016

CAPE HELL

A Page Murdock Novel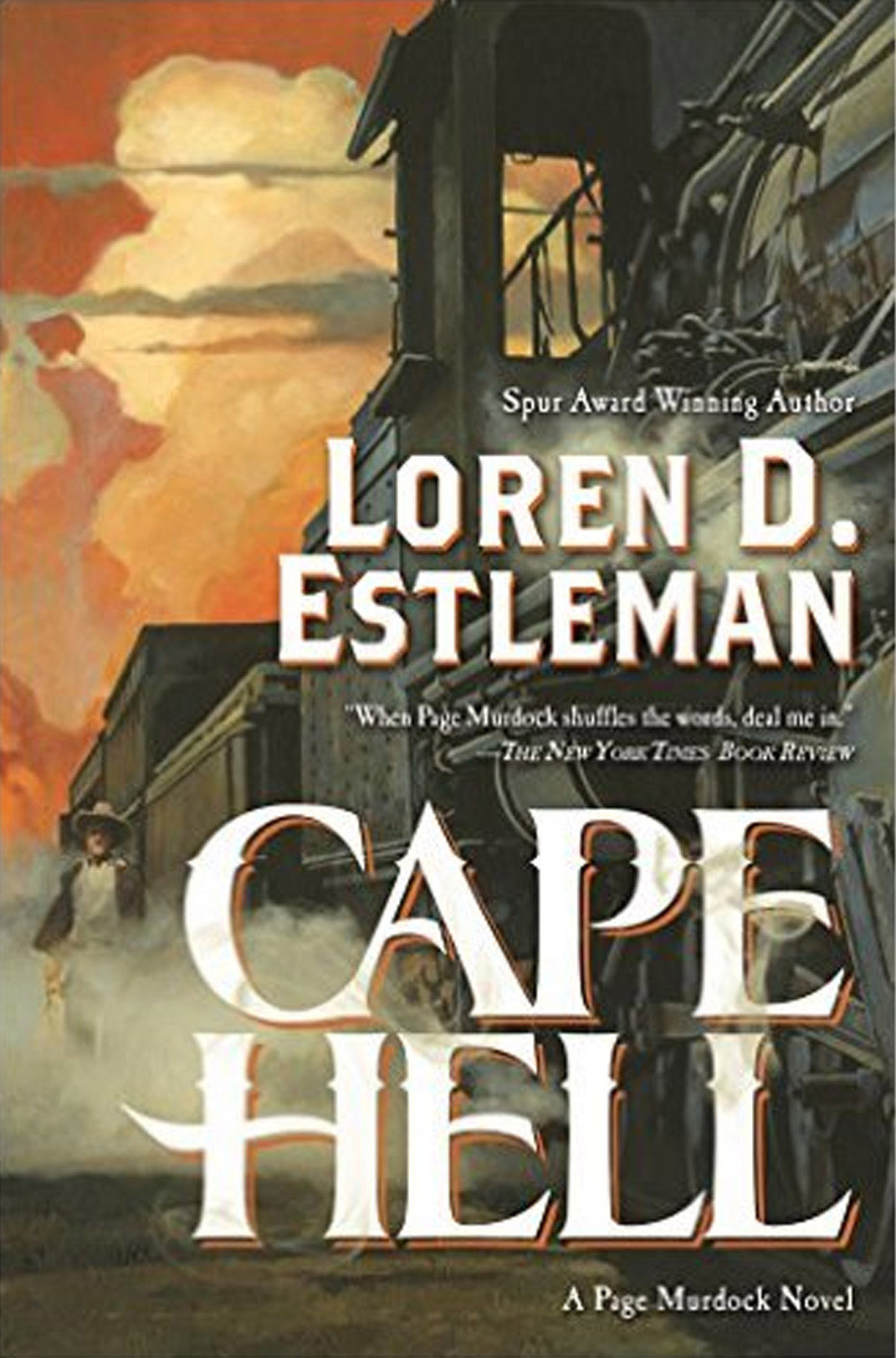 [ From Forge Books ]
U. S. Deputy Page Murdock is ordered by Federal Judge Harlan A. Blackthorne to Cape Hell, Mexico,
to verify a report that former Confederate Captain Oscar Childress is raising an army to take over
Mexico City--and then intends to turn north to rekindle the Civil War.
Childress has the weapons, wealth, and moral compass to do it. Unable to talk himself out of
the mission, Murdock heads south on a steam train named The Ghost.
With only the engineer and a Native American fireman with secrets of his own,
Murdock hurtles through the murderous desert of a foreign land toward a man
both brilliant and mad, and bent on wholesale massacre.
---
April 2016

DESPERATE DETROIT
And Stories of Other Dire Places
[ From Tyrus Books ]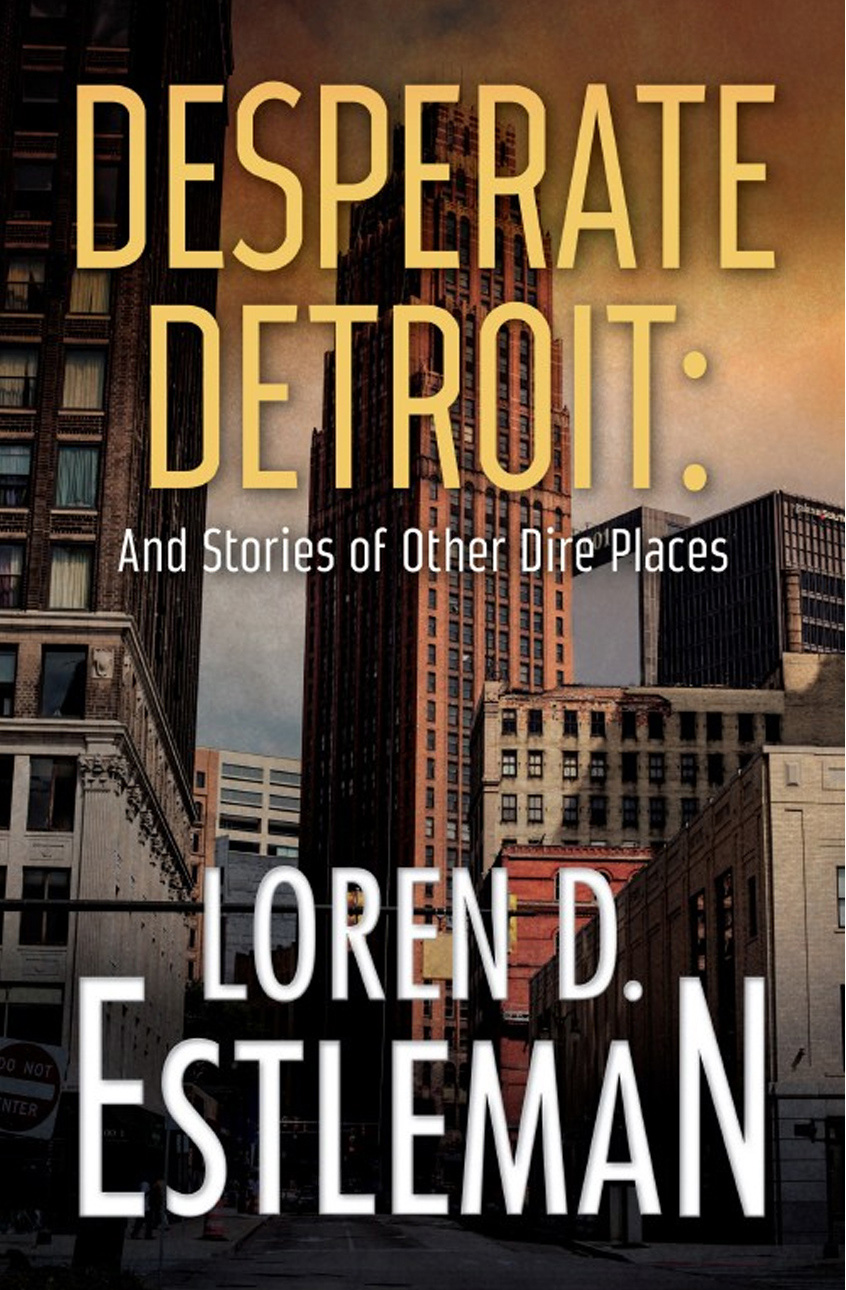 This collection represents forty years of suspense writing in the short form.
Previously published in a host of magazines and anthologies, with a new Preface and introductions
to the stories written especially for this collection, these eighteen tales feature gangsters, private eyes,
psychotic killers, hitmen, feuding families, prostitutes, prizefighters, bodyguards, corrupt cops,
the walking dead, and ordinary people driven by desperation to commit acts of violence.