Who is Estleman?
Interested in more about the
man behind the words?
CLICK
What does
Estleman write?
MYSTERIES
AMOS WALKER SERIES
VALENTINO SERIES
PETER MACKLIN SERIES
DETROIT CRIME SERIES
OTHER CRIME FICTION
WESTERNS
PAGE MURDOCK SERIES
STAND-ALONE HISTORICAL
WESTERNS
OTHER WORKS
NONFICTION
What else can be found on this site?
AWARDS
LIST OF WHAT WON WHICH
BOOKS
COMPREHENSIVE LIST
SPATTERS
BITS & PIECES
[ the latest books ]
NOW AVAILABLE
December 2019
WHEN OLD MIDNIGHT COMES ALONG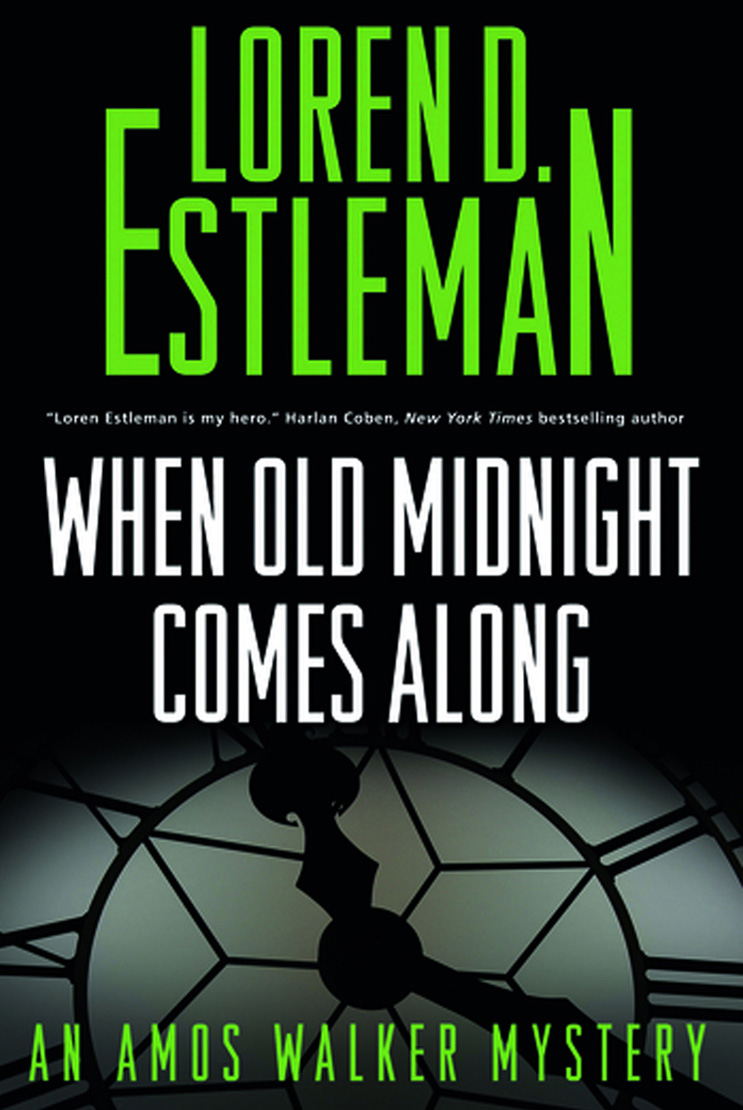 [ From Forge Books ]
Amos Walker is hired by one Francis X. Lawes, a private-sector mover and shaker in Detroit politics,
to prove that his wife, Paula, who disappeared under sinister circumstances more
than six years ago, is dead, so he can remarry without having to wait for
the seven-year-declaration-of-death rule to kick in.
Walker's investigation is complicated by two facts:
the police still consider Lawes the prime suspect, and the first-responding officer in that
old case was killed in the line of duty shortly afterwards and his notebook has never been found.
The question for Walker is, if Lawes is guilty, why would he put himself in jeopardy of
arrest and prosecution by giving the forensics team a body to work on?
---
March 2018
BLACK AND WHITE BALL
[ From Forge Books ]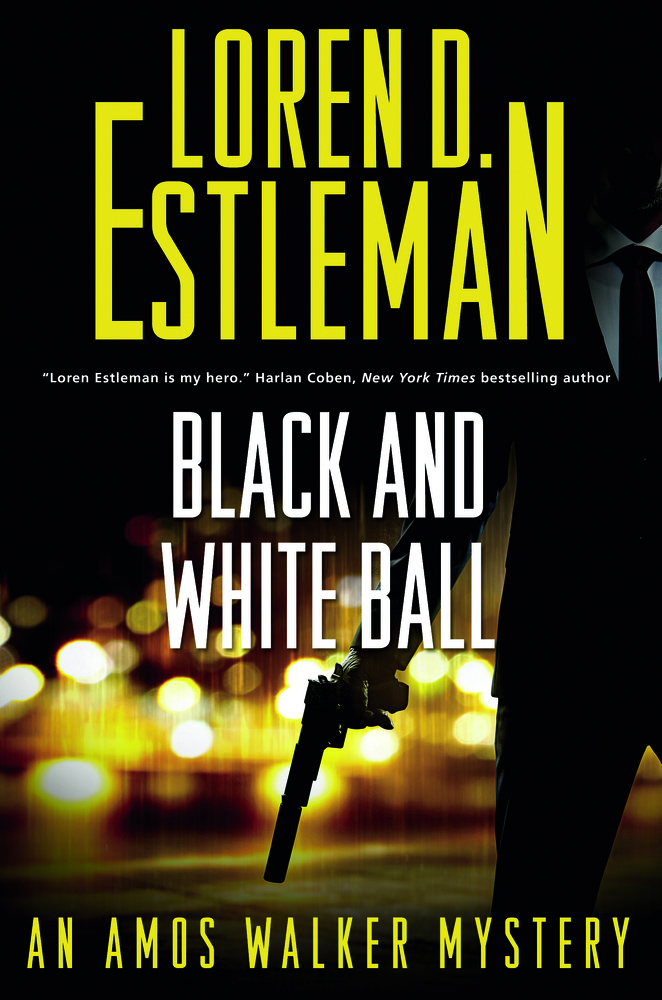 Estleman's most popular characters, PI Amos Walker and hitman Peter Macklin,
are together in one story for the first time in Black and White Ball!
Detroit hitman Peter Macklin forces private eye Amos Walker to furnish protection for Laurie, Macklin's estranged wife, while Macklin tracks down the party who has threatened to kill her. The man Walker's client suspects cannot be ignored; as his own grown son, Roger Macklin has inherited all the instincts,
and acquired all the training necessary to carry out his threat.
Told partly by Walker in first-person and partly by Macklin in third, Black and White Ball places the detective squarely between two remorseless killers, with death waiting whether he succeeds or fails.
---
November 2018
WILD JUSTICE
[ From Forge Books ]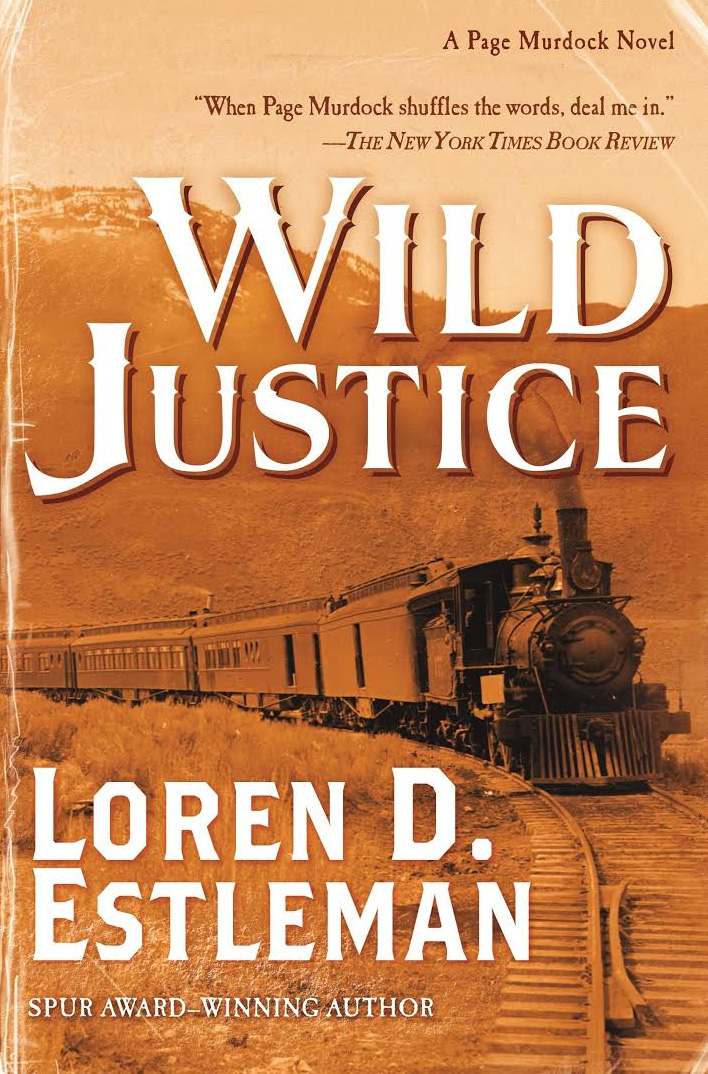 In the spring of 1896, after thirty years spent dispensing justice in the territory of Montana, Judge Harlan Blackthorne expires, leaving Deputy U.S. Marshal Page Murdock, his most steadfast officer, to escort his remains across the continent by rail.
The long journey—interrupted from time to time by station stops for the public to pay its respects and for various marching bands to serenade the departed with his favorite ballad, "After the Ball"—gives Murdock plenty of opportunity to reflect upon the years of triumphs and tragedies he's seen first hand,
always in the interest of bringing justice to a wilderness he, his fellow deputies,
and the Judge played so important a role in its settlement.
As the funeral train chugs through prairie, over mountains, and across rivers once ruled by buffalo herds, Indian nations, trappers, cowboys, U.S. Cavalry, entrepreneurs, and outlaws representing every level of heroism, sacrifice, ambition, and vice, Wild Justice provides a capsule history of the American frontier from its untamed beginnings to a civilization balanced on the edge of a new and unpredictable century.
---
Estleman's bibliomystery,
"Book Club,"
is available at The Mysterious Bookshop and is a Mysterious Bookshop Original Short Story.


"Book Club" is about the murder of a wealthy book collector and the elderly
bookshop owner who solves the crime.

Click here for the limited hardcover version (signed and numbered)
and, here for the paperback version

---
April 2016

DESPERATE DETROIT
And Stories of Other Dire Places
[ From Tyrus Books ]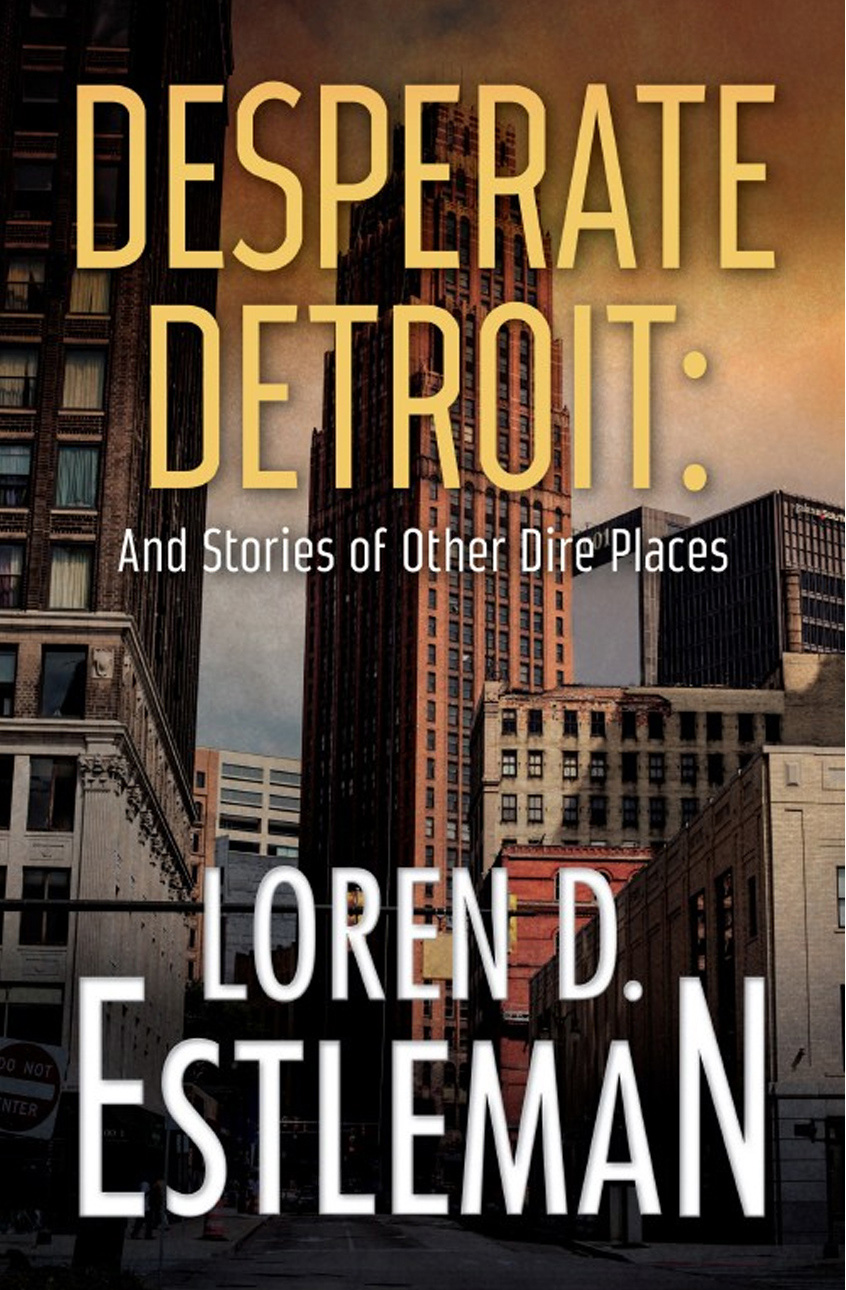 This collection represents forty years of suspense writing in the short form.
Previously published in a host of magazines and anthologies, with a new Preface and introductions
to the stories written especially for this collection, these eighteen tales feature gangsters, private eyes,
psychotic killers, hitmen, feuding families, prostitutes, prizefighters, bodyguards, corrupt cops,
the walking dead, and ordinary people driven by desperation to commit acts of violence.