Where is Estleman, anyway?
Typically, he's at his
1950 manual typewriter
working on the next novel.
Otherwise, look for him at events listed here:
Who is Estleman?
Interested in more about the man behind the words?
CLICK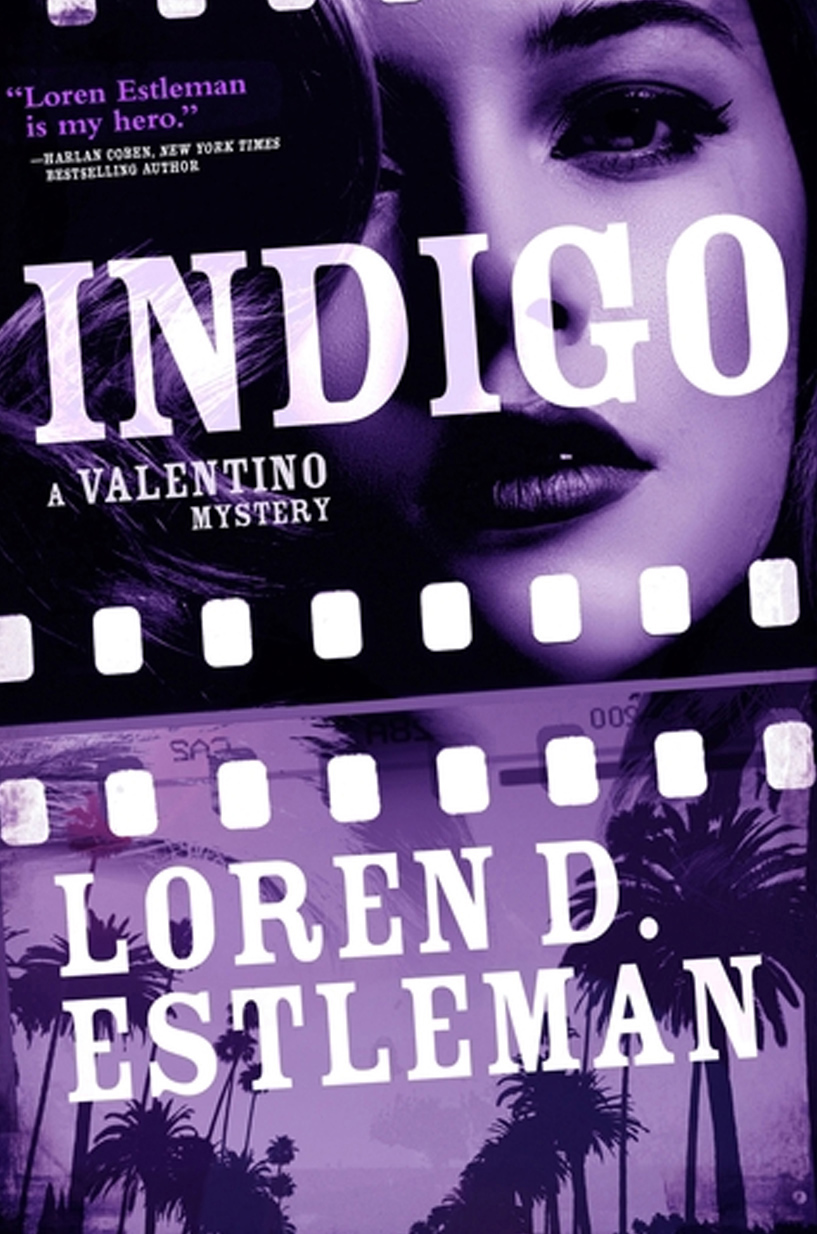 INDIGO

July 2020
Forge Books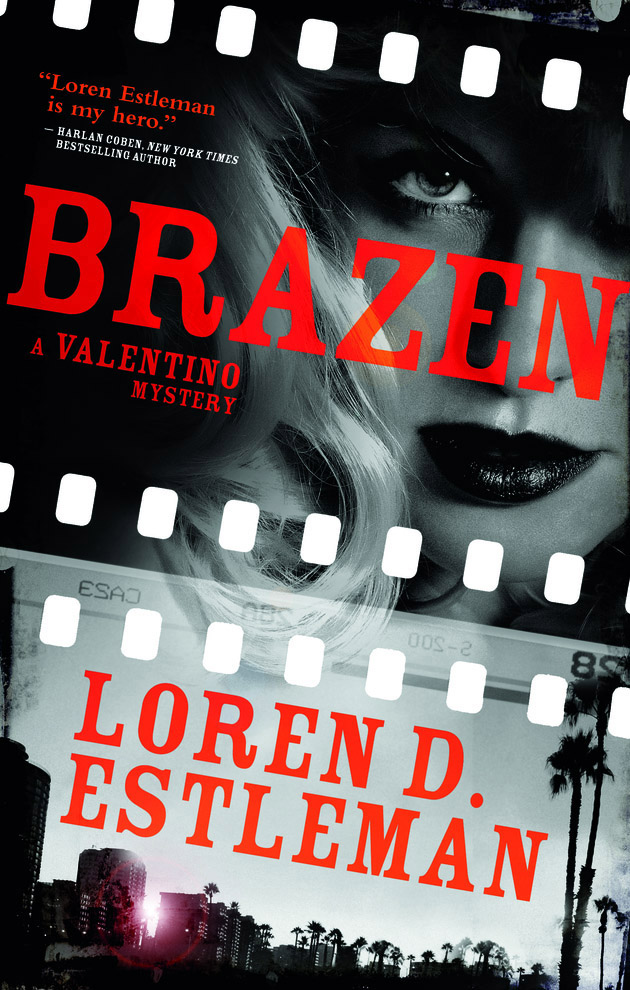 BRAZEN

December 2016
Forge Books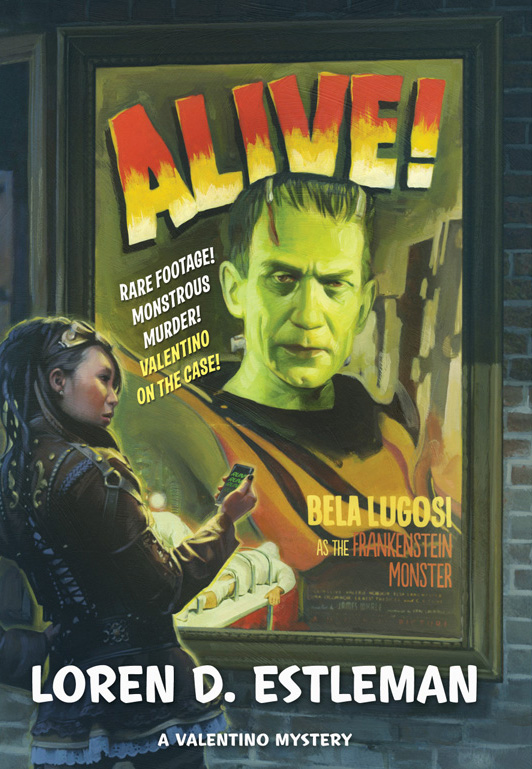 ALIVE!

April 2013
Forge Books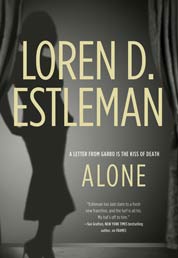 ALONE
[This one's about Greta Garbo.]

December 2009
Forge Books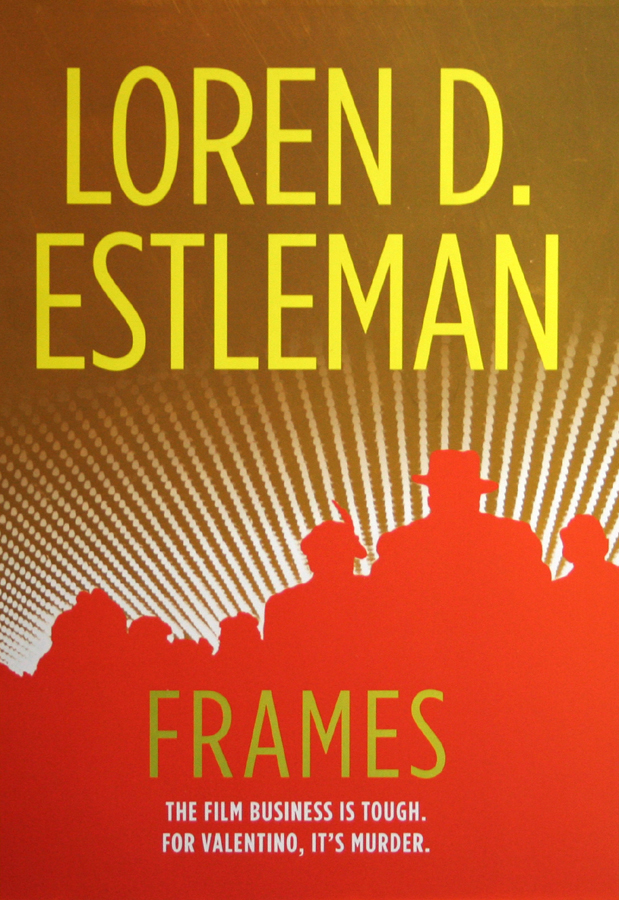 FRAMES
April 2008
Forge Books

[ From Crippen & Landru ]
Fall 2011
Paperback ISBN 978-1932009965

VALENTINO: FILM DETECTIVE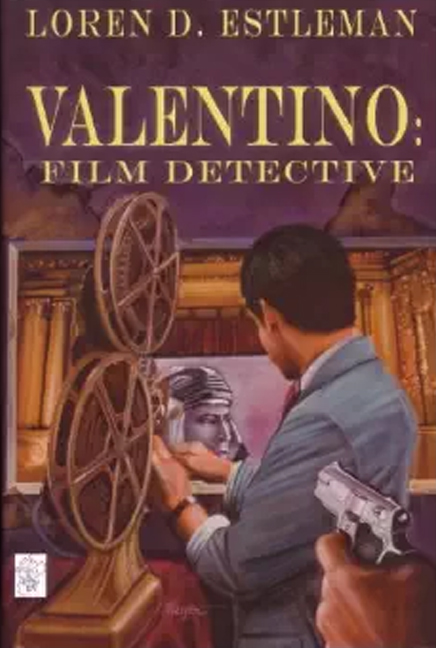 All of the Valentino short stories to date, in one volume
[ THE SHORT STORIES ]

"The List"
EQMM (May 2010)

"Preminger's Gold"
EQMM (July 2009)

"Wild Walls"
EQMM (December 2007)

"The Profane Angel"
EQMM Septermber/October 2007

"Garbo Writes"
EQMM February 2007

"Shooting Big Ed"
EQMM May 2005

"Bombshell"
EQMM August 2003

"Greed"
EQMM May 2002

"The Day Hollywood Stood Still"
EQMM March 2001

"Picture Palace"
EQMM July 2000

"The Man in the White Hat"
EQMM May 1999

"Director's Cut"
EQMM December 1998

"The Frankenstein Footage"
EQMM July 1998

"Dark Lady Down"
EQMM March 1998
Back to index: CLICK
© 1998-2021 All rights reserved
Web site and banner design by Deborah Morgan
Split Personality logo by Loren Estleman. All rights reserved.