Where is Estleman, anyway?
Typically, he's at his
1950 manual typewriter
working on the next novel.
Otherwise, look for him at events listed here:

Who is Estleman?
Interested in more about the man behind the words?
CLICK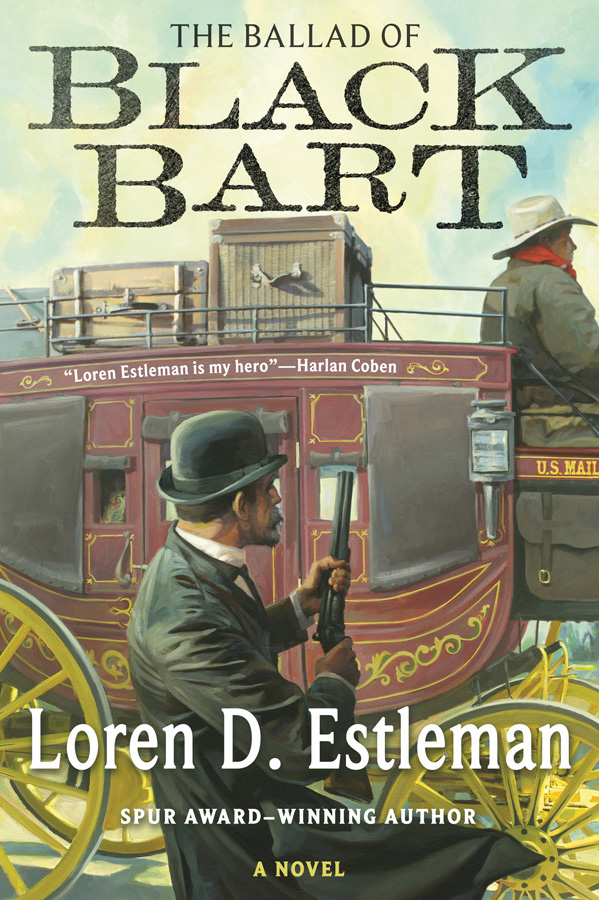 THE BALLAD OF BLACK BART
Forge Books . 2017
named
Best Fiction
True West Magazine's Best of the West 2018
---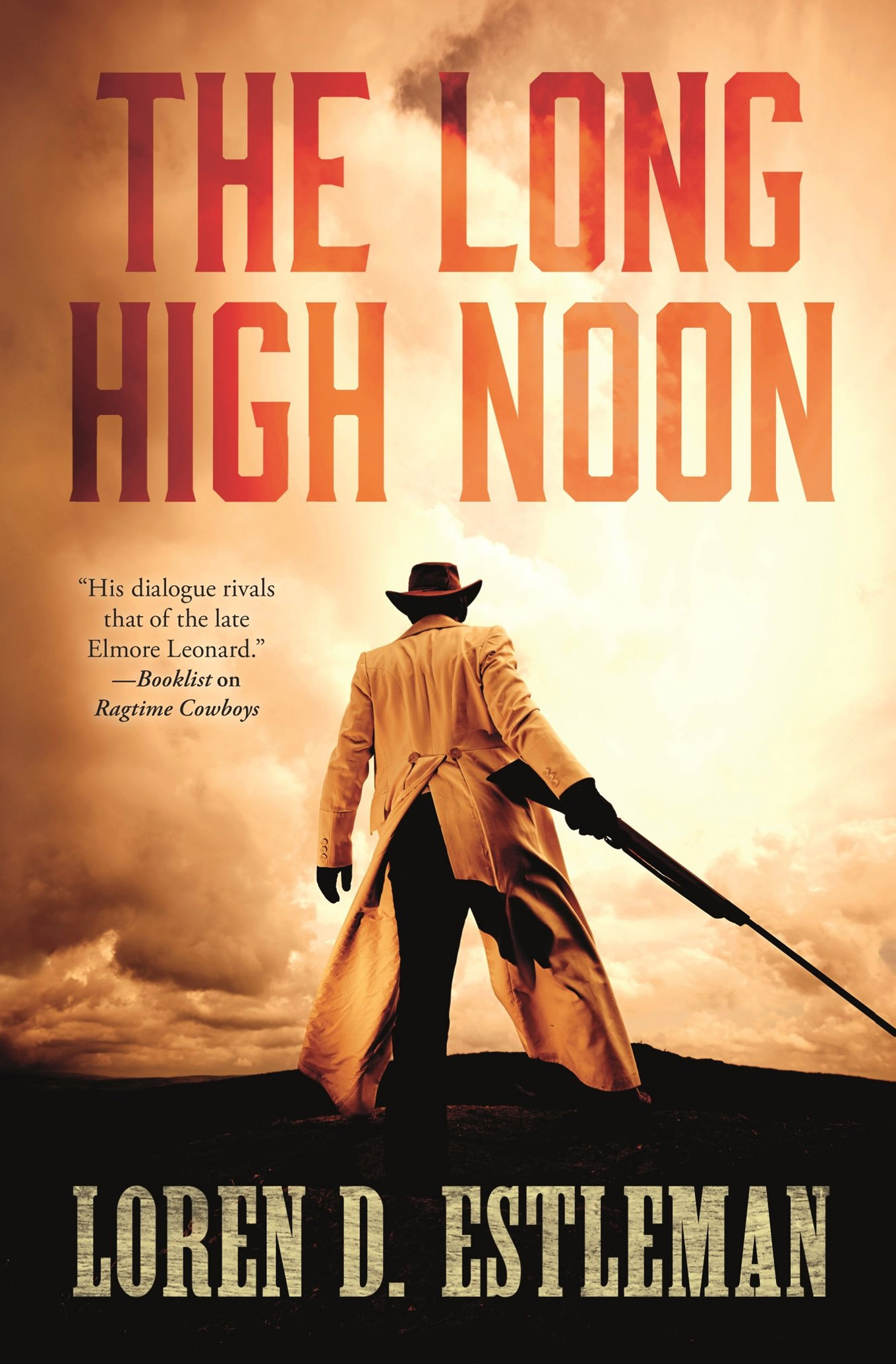 THE LONG HIGH NOON
Forge Books . 2015
The tale of a running gun battle
between two sworn enemies that spans half a century.

---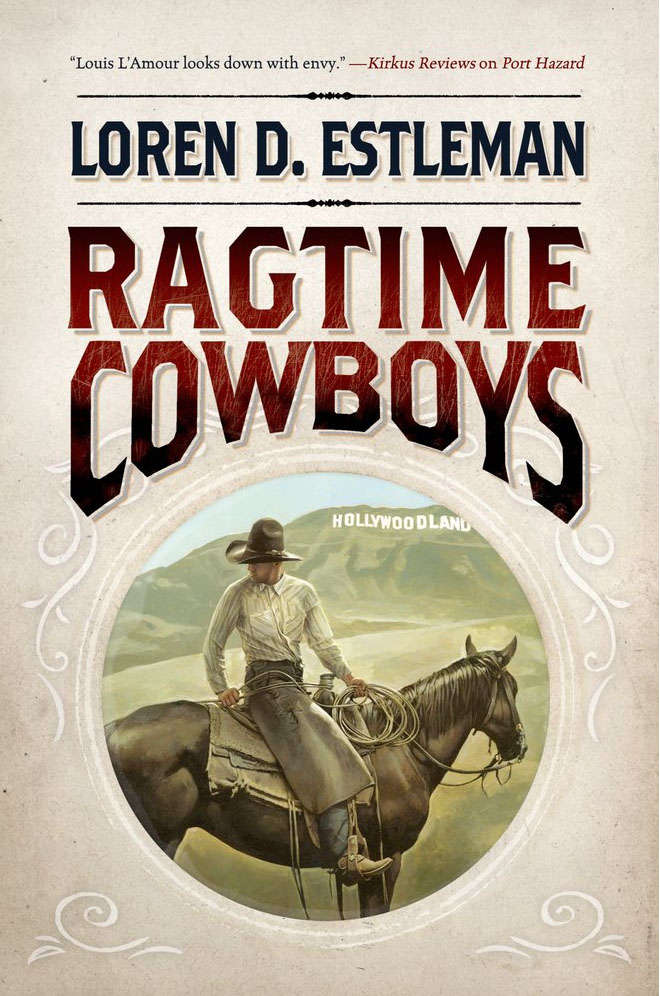 RAGTIME COWBOYS
Forge Books . 2014 . ISBN 0765334542
Kindle Edition . ASIN B00HBPXSM4
In prohibition-era Southern California, real life detectives Charles D. Siringo and Dashiell Hammett must solve a mystery involving a ruthless politician.
---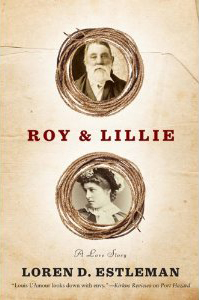 ROY & LILLIE
A Love Story
Forge Books . 2010 . ISBN 0765322285
Kindle Edition . ASIN B003P2WJ0O
The perfect romance between a reprobate Old West judge and
a celebrated British beauty; perfect because they never met.
---
THE BRANCH AND THE SCAFFOLD
A novel of Judge Isaac Parker
"...a vivid, fast-paced western adventure
brilliantly presented by a masterful storyteller."
--Publisher's Weekly
read the full review HERE
---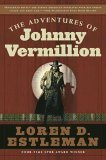 THE ADVENTURES OF JOHNNY VERMILLION
Forge Books . 2006 . ISBN 0765309149
Johnny Vermillion is one of the most entertaining rogues ever to turn a dishonest dollar. Any audience will love a troupe that can transform
A Midsummer Night's Dream into grand larceny.
Excerpt: CLICK
---

THE UNDERTAKER'S WIFE
Forge Books . 2005 . ISBN
The Wild West claimed many lives; it was Richard Connable's job to bury the dead. From St. Louis to Denver to the Barbary Coast, we follow his story, told in fascinating technical and emotional detail by his wife Lucy.
---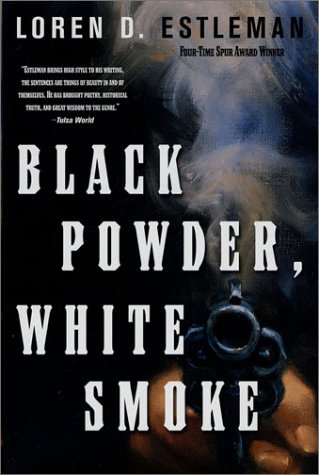 BLACK POWDER, WHITE SMOKE
Forge Books . October 2002 . ISBN 076530189X
Two men. One black and one white. In New Orleans, the black man, Honey Boutrille, saves a prostitute's life by killing her attacker. In San Francisco, the white man, Twice Emerson, kills a Chinaman because he likes killing.
Honey and Emerson rage through an authentic West drawn with a fierce and gleeful truthfulness, leaving trails of bodies, pursued ever more relentlessly, and moving always toward a central and inescapable meeting place: Denver, Colorado.
---
THE MASTER EXECUTIONER
Western Heritage Award Winner
Outstanding Western Novel
from the National Cowboy and Western Heritage Museum
Forge Books . June 2001 . ISBN 0312869703
Oscar Stone is a hangman. Everything he does, he does impeccably. He is more bloodless than bloodthirsty. He is a profound student of his art, completely versed in its traditions over the centuries. For more than a quarter of a century he has worked to create a reputation as a man peerless in his craft: the master executioner. He is also utterly alone with his craft. Suddenly, one day, on a single piece of knowledge, Oscar comes to a moment of devastating truth and for the first time knows himself.
---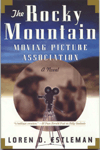 THE ROCKY MOUNTAIN
MOVING PICTURE ASSOCIATION
Forge Books . April 1999 . ISBN 0312866763
Los Angeles, 1913: Director Buck Bensinger is desperately trying to hold together the fledgling Rocky Mountain Moving Picture Association when aspiring writer Dmitri Pulski walks out of the snowy Sierra Nevadas and onto the set. Soon, Dmitri has become screenwriter "Tom Boston," and the Association begins to produce a Yukon adventure film starring an actor who can't ride a horse as a cowboy, and a villain cast fresh out of San Quentin.
---

JOURNEY OF THE DEAD
WINNER OF TWO NATIONAL AWARDS
The Spur Award from the Western Writers of America
The Western Heritage Award from the National Cowboy Hall of Fame

Forge Books . April 1998 . ISBN 0312859996
Two witnesses to this turbulent evolution tell their stories. One is an ancient Spanish alchemist searching for the philosopher's stone from his hut in the New Mexico desert. He devotes his long life to hunting for the secrets of the old gods. But will they give him the answers to his quest for meaning? The other is the fabled Pat Garrett, the man who killed his poker buddy, Billy the Kid. Haunted by Billy for the rest of his life, Pat Garrett searches for peace. Together and separately, Garrett and the alchemist journey through time and history searching for answers to their ancient questions.
---


BILLY GASHADE: AN AMERICAN EPIC

Forge Books . April 1997
hardcover ISBN 031285997X . paperback ISBN 0812549155
Billy Gashade is a wandering piano player who crosses paths with the notorious, the legendary, the unheralded. Billy's song is lyrical and at times elegiac, but never sentimental. And his anchoring refrain remains true to this day: that most folks were neither as bad nor as good as they seemed, and they did the best they could with what they had. From the ravages of the Civil War to the early innovations of the twentieth century, the piano player who came to be known as Billy Gashade sang for his supper in saloons and bawdy houses from New York to New Mexico.
Starred review in Publishers Weekly.
---

THE HIDER
Doubleday . 1978
REPRINT: Berkley Books . 1999 . ISBN 0515124664
In 1898, the last buffalo hunter tracks the last buffalo through
what remains of the frontier.
---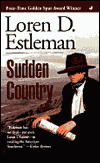 SUDDEN COUNTRY
Doubleday . 1991
REPRINT: Berkley Books . 2000 . ISBN 0515127876
In a frontier retelling of Treasure Island, a boy and an old bandit search Dakota's Black Hills for a fortune in buried Confederate gold.
---
BLOODY SEASON
Bantam . 1988
REPRINT: Berkley Books . 1999 . ISBN 0515125318
A novel of the gunfight at the OK Corral.
---

GUN MAN
Doubleday . 1985
REPRINT: Berkley Books . 2000 . ISBN 0515124664
John "Killer" Miller: outlaw at 12, lawman at 23, gunfighter at 30, dead at 38.
His violent story.
---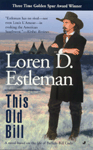 THIS OLD BILL
Original publication: Doubleday, 1984
REPRINT: Berkley Books . 1999 . ISBN 0515125083
A novel of the life of Buffalo Bill Cody: Indian scout, showman, adulterer, American legend.
---
MISTER ST. JOHN
Doubleday . 1983
REPRINT: Berkley Books . 1999 . ISBN 0515126578
In 1906, Irons St. John – failed businessman, defeated politician, aging hero – gathers his old posse for one last manhunt.
---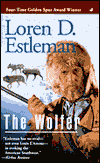 THE WOLFER
Pocket Books . 1981
REPRINT: Berkley Books . 1999 . ISBN 0515127043
A callow journalist and a half-wild wolfer set out in pursuit of a wolf who's as smart as they are.
---
ACES & EIGHTS
Doubleday . 1981
REPRINT: Forge Books . 1998 . ISBN 0812549147
Spur Award Winner for Best Historical Novel
Western Writers of America
The life of Wild Bill Hickok, presented from both sides during the trial of his killer.
---
[ Western Short Story Collection ]

THE BEST WESTERN STORIES OF LOREN D. ESTLEMAN
A baker's dozen of frontier gems,
selected by Bill Pronzini and Martin H. Greenberg.

Includes "The Bandit," which won the 1986 Spur Award for Best Western Short Fiction from the Western Writers of America.
Back to index: CLICK
© 1998-2018 All rights reserved
Web site and banner design by Deborah Morgan
Split Personality logo by Loren Estleman. All rights reserved.